Message from the President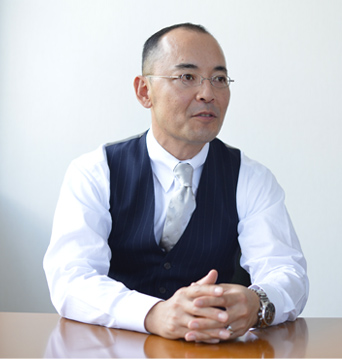 What is the purpose of life? The answer might be different to everyone, however isn't it good enough as long as someone live no regrets in his/her life? In order to enrich our life, it is important to put efforts in something seriously and keep competing with ourself, and during the process it cultivates human nature.
On the platform that called company, if there is enough enthusiasm to think through "what can I do?" and "what I can do for others?", you could amazingly gain wisdom and able to discover a new self. You will naturally acquire behavior that appreciated by customers and colleagues without realizing it. By going through such process, you would realize your growth for the first time, and becoming someone who satisfied to yourself.
I look forward to those with passion "to live a dignified life, want to be a company president, challenge own's ability, enjoy life to full, and share the cup of pleasure with precious companion". We have been continuously focusing on building a system and environment that satisfies those who desired for living such positive life. Although being a small company, we firmly maintain to be fair and employee always comes first at here.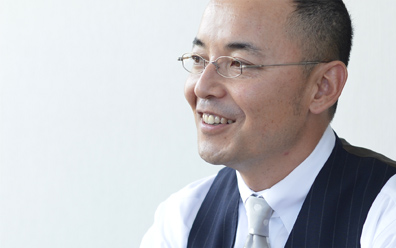 It is useless to worry about "am I able to do it?". If you have "compassion as a human", who can put yourself in other's shoes and sympathize other's feeling, it would be no problem at all. Together with "thinking through", "passion of achievement" and "confidence of believing in self", you should surely obtain great success.
Working is a major challenge in life. Everyone's motivation and the company's capacity are necessary in order to make it enjoyable. I would like to have everyone having a big dream, and make the company a platform to realize the dream. Those who keep challenging received wisdom and searching for all posibilities would bring about great achievements. Eventually, your passion grows everyday, through creating a framework, you will find out the business you want to start.
Companions who could persereve in something to the end are the persons to realize that dream, and as a company, we wil do our utmost to back them up.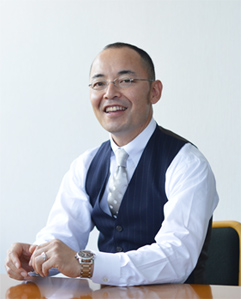 I suppose there are many people who were enthusiastic about club activities during their school days. People who have same goal are gathered, and by working hard someone could spend a fulfilling time.
Personally, I was enthusiastic in skiing during my school days. In that time, my goal was to get a medal in Student Ski Demo of Kansai Games. I found out that it was important to think and execute what should be done in order to reach the goal. The discussions with other companions on how to improve faster became my fond memories as well. After being a working adult, practices becomes duties, esteem changed from medals to rewards, but in my opinion, the essence have no any difference from my schools days. There are no necessary to be anxious. Please join us with confidence.
I think in Japan there is no good news right now, and appears to be sinking, but if you find a group where you can enjoy your life, I think to live should be more vigorously.
We offer an environment to fully demonstrate your ability, fair appraisal system and reward you according to result.
We need your talent to play an active role in the industry.
I am looking forward to seeing you.